How does it work?
Live video broadcast with a specialist of your choice. From anywhere in the world and at any chosen time. No queues, no crowds, no time wasting.
How does it work >>>
How is it done?
Find the best specialist for yourself, book a visit, and then talk at the set time via a secure Internet connection. Stay anonymous.
How much does it cost?
Select the optimum cost solution for yourself. You know in advance how much you will pay. You save time and money.
Promoted specialists
Moja praca jest efektem osobistych doświadczeń, pasji oraz zainteresowania zdrowym stylem życia. Od wielu lat pomagam moim klientom zmieniać nawyki żywieniowe, pokonywać schorzenia dieto-zależne oraz zachować młody wygląd.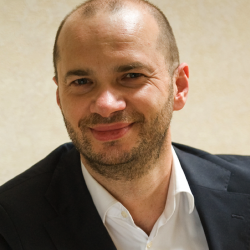 Coach, Mediator, Mentor, Career counselor, Katowice
Absolwent uczelni wyższych: technicznej i ekonomicznej, posiadający dyplom MBA, studia podyplomowe z zakresu coaching i NLP oraz uzyskane certyfikaty Coach ICI i Practitioner In the Art of NLP. Posiada doświadczenie w zarządzaniu kilkusetosobową grupą pracowników.
Sign up for our newsletter