How does it work?
Live video broadcast with a specialist of your choice. From anywhere in the world and at any chosen time. No queues, no crowds, no time wasting.
How does it work >>>
How is it done?
Find the best specialist for yourself, book a visit, and then talk at the set time via a secure Internet connection. Stay anonymous.
How much does it cost?
Select the optimum cost solution for yourself. You know in advance how much you will pay. You save time and money.
Promoted specialists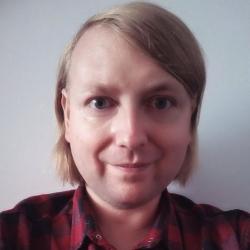 Psychologist, Psychotherapist, Therapist, Mentor, Pedagogue, Słupsk
Psychologist, Mediator, Children's psychologist, Pedagogue, Rzeszów
Sprawy codzienne Cię przytłaczają? Tkwisz w toksycznym związku? Konflikty z innymi niszczą Cię "od środka"? Stoisz przed podjęciem ważnej decyzji? Chcesz coś w swoim życiu zmienić, ale boisz się konsekwencji? Obawiasz się reakcji znajomych na wizytę u psychologa?
Sign up for our newsletter