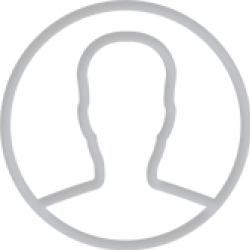 mgr Sonia Abramek
Book consultation
Psychologist,
Coach,
Therapist,
Life Coach,
Psychologist describe

Work methods:

Behavioral therapy,

Terapia skoncentrowana na rozwiązaniach,

Cognitive-behavioral therapy,

Other,

Help Areas:

Aggression,

Alcoholism,

Insomnia,

Skin diseases,

Thyroid disease,

ACoA Syndrom,

Depression,

Phobias,

Anxiety - neurosis,

Mobbing,

Motivation,

Shyness,

Educational problems with children,

Divorce,

Personal development,

Self-realization,

Loneliness,

Stress,

Addiction,

Profile brand,

Współuzależnienie,

Sleep disturbance,

Betrayal,

Sanity,

Post-traumatic stress disorder,

Change,

work ways:

Pracuje z młodzieżą,

Pracuje z dorosłymi,

Pracuje z parami,

Patient age:

15+

Practice:

7 lat

Languages:

Polish,
Price list

| | |
| --- | --- |
| - Basic visit 1h | 250,00 zł |
| - Wizyta w niedzielę i święta (wideo) 1h | 350,00 zł |
Click a free slot in the calendar to book a consultation
2022
Monday

Mon




24 jan

Tuesday

Tue




25 jan

Wednesday

Wed




26 jan

Thursday

Thu




27 jan

Friday

Fri




28 jan

Saturday

Sat




29 jan

Sunday

Sun




30 jan
There isn't any free slot in that week
Free cancellation or change of reservation 24h before the visit
Qualifications and experience
Qualifications:
Terapia Skoncentrowana na Rozwiązaniu I i II stopień
Mgr Psycholog
Szkolenie
Certyfikat
Szkolenie
School:
2015 Centrum Terapii Skoncentrowanej na Rozwiązaniach
2012 Gdański Uniwersytet
2019 Praca z osobą z uzależnieniem behawioralnym
2016 Terapia Krótkoterminowa w nurcie Psychodynamicznym
2020 Techniki Terapii Poznawczo-Behawioralnej
About me
About me (PL):
Dzień dobry :)
Jestem psychologiem praktykiem - to o czym mówię i jakie proponuję rozwiązania sama wdrażam w swoje życie.
Pracuję w nurcie TSR - Terapia Skoncentrowana na Rozwiązaniu. Jestem psychologiem intuicyjnym - korzystając ze swojej głęboko rozwiniętej intuicji mogę szybciej skontaktować się z Twoimi procesami, a co za tym idzie skuteczniej Ci pomóc.
Jeśli pragniesz w swoim życiu więcej... jakości, lepszego samopoczucia, więcej obfitości, więcej finansów, więcej poczucia zadowolenia i spełnienia w życiu to dobrze trafiłaś.
Pomogę Ci wprowadzić nowe jakości do Twojego życia, nauczę jak korzystać z dostępnych narzędzi.
Od zawsze miałam pragnienie więcej...
już jako mała dziewczynka nie uznawałam półśrodków, jeśli mi się coś spodobało, to była to najfajniejsza rzecz ;) tak zostało do dziś. Więcej... towarzyszy mi w każdym aspekcie mojego życia, w relacjach, związkach, pracy zawodowej. Spokojnie, stabilnie w swoim tempie idąc do przodu w zgodzie ze sobą, na takiej drodze czuje się najlepiej. Czy wątpię? Jasne, są takie momenty, ale są po to by mnie tylko utwierdzić w przekonaniu, że to dobra droga.
Jak sięgać po więcej wewnętrznie i zewnętrznie ?
Jeśli jesteś gotowa to zapraszam Cię w podróż, w której odkryjesz swój sposób sięgania po więcej...
Co wyróżnia moją pracę?
Intensywność
Jakość
Konkret
Autentyczność
Co zyskujesz?
Czas, czas, czas i jeszcze raz czas.
Już teraz zastanawiaj się co będziesz robić, gdy go zaoszczędzisz :D
Zapraszam do kontaktu
Możesz więcej!
Sonia Abramek - psycholog Intuicyjny
Ask a question
If you would like to ask any question mgr Sonia Abramek, type your message and email in form below. Our specialist will answer your questions as soon as possible.
We will send a reply on your email.