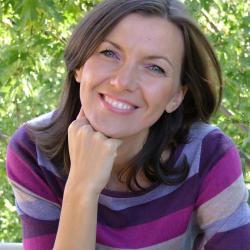 mgr Monika Dziemidowicz
Book consultation
Psychologist describe

Work methods:

Other,

Help Areas:

Arthralgia,

Fat, water and circulation cellulite,

Kidney disease,

Cancers,

Skin diseases,

Thyroid disease,

Cardiovascular disease,

Diabetes,

Dementia,

Depression,

Adolescence,

Symptoms of the menopause period,

Ailments associated with digestion,

Hyperlipidaemia,

Insulin resistance,

Migraine,

Urinary incontinence,

Overweight and obesity,

Underweight,

Food intolerances,

Autoimmune disorders (e.g., Hashimoto's disease),

Gastrointestinal diseases,

Decrease in performance and immunity,

Hormonal disorders,

Eating disorders,

Voracity,

Polycystic ovary syndrome,

work ways:

Pracuje z młodzieżą,

Pracuje z dorosłymi,

Pracuje z dziećmi,

Patient age:

3+

Practice:

13 lat

Languages:

Polish,
Price list

| | |
| --- | --- |
| - Initial visit / interview 1.5h | 180,00 zł |
| - Diet consultation with a nutrition plan 2h | 400,00 zł |
| - Basic visit 1h | 120,00 zł |
Click a free slot in the calendar to book a consultation
2022
Monday

Mon




24 jan

Tuesday

Tue




25 jan

Wednesday

Wed




26 jan

Thursday

Thu




27 jan

Friday

Fri




28 jan

Saturday

Sat




29 jan

Sunday

Sun




30 jan
There isn't any free slot in that week
Free cancellation or change of reservation 24h before the visit
Qualifications and experience
Qualifications:
Technologia Żywności i Żywienie Człowieka, specjalizacja Żywienie Człowieka
Poradnictwo Żywieniowe i Dietetyczne
Żywienie Kliniczne
School:
1999 Zachodniopomorski Uniwersytet Techniczny w Szczecinie
2010 Szkoła Główna Gospodarstwa Wiejskiego
2019 Warszawski Uniwersytet Medyczny
Company city
Warszawa - mazowieckie
About me
About me (PL):
Dzień dobry!
Nazywam się Monika Dziemidowicz. Z wykształcenia jestem dietetykiem- ukończyłam Technologię Żywności i Żywienie Człowieka ze specjalizacją Żywienie Człowieka, oraz podyplomowe studia z Poradnictwa Żywieniowego i Dietetycznego a także Żywienie Kliniczne. Moją pasją jest Tradycyjna Medycyna Chińska, dlatego też ukończyłam szereg kursów, które pomogły mi realizacji moich zainteresowań. O wszystkich ukończonych przeze mnie kursach mogą Państwo przeczytać na mojej stronie: https://ekodietetyk.pl/o-poradni.
W swojej praktyce łącze dietetykę zachodnią z dietetyką wschodnią, co moim zdaniem daje bardzo dobre efekty. W dietetyce wschodniej człowieka traktuje się holistycznie. I jak się okazuje dieta i emocje mają dużo wspólnego, ponieważ do każdego z narządów są przypisane emocje: Nerki - Strach, Wątroba -Złość/ zazdrość, Serce - Radość, Trzustka-Śledziona - Rozmyślanie/ obecność w Tu i Teraz, Płuca - Smutek/Depresje, i oczywiście odpowiednią dietą możemy zadziałać na narządy - tym samym wpłynąć na emocje. Jest to bardzo ciekawy temat, do którego zgłębiania -zachęcam!
Ask a question
If you would like to ask any question mgr Monika Dziemidowicz, type your message and email in form below. Our specialist will answer your questions as soon as possible.
We will send a reply on your email.