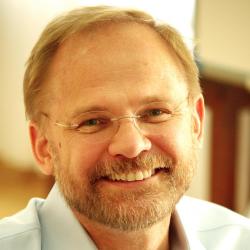 dr Mariusz Wirga
Book consultation
Psychologist,
Psychotherapist,
Psychiatrist,
Psychooncologist,
Psychologist describe

Work methods:

Cognitive-behavioral therapy,

Simonton therapy,

Help Areas:

Cancers,

Depression,

Anxiety - neurosis,

Stress,

Burnout,

Sanity,

work ways:

Works with adults,

Patient age:

18+

Practice:

30 years

Languages:

Polish, English,
Price list

| | |
| --- | --- |
| - Basic visit 1h | 1 500,00 zł |
| - Basic visit 2h | 3 000,00 zł |
Click a free slot in the calendar to book a consultation
2022
Monday

Mon




15 aug

Tuesday

Tue




16 aug

Wednesday

Wed




17 aug

Thursday

Thu




18 aug

Friday

Fri




19 aug

Saturday

Sat




20 aug

Sunday

Sun




21 aug
There isn't any free slot in that week
Free cancellation or change of reservation 24h before the visit
Qualifications and experience
Qualifications:
mgr
staż i rezydentura z psychiatrii
Dyrektor Administracyjny Rezydentów i rezydentura z psychiatrii
Training, Supervision and close cooperation
Training, Supervision and work
Training
Training
Training
Workshop
Workshop
Training
Workshop
Workshop
1st Summer School
Certified Psychooncologist and Certified Supervisor of Psychooncology
license # 47779
license # A74487
license # 97-409
School:
1987 Akademia Medyczna im. Karola Marcinkowskiego w Poznaniu.
1994 State University of New York
1997 Howard University Hospital Washington
2009 Terapia Simontonowska: Psychosocial and Mind-Body Oncology
1992 Rational Behavior Therapy Maxie C. Maultsby, Jr, M.D.
1997 Rational Emotive Behavior Therapy with Albert Ellis, Ph.D.
2000 Dialectical Behavior Therapy with Marsha Linehan, Ph.D
2003 Professional Cancer Patient Advocate Porrath Foundation
2010 Hypnotic Approaches and Mind-Body Regulation for Symptom Management and Alleviation of Suffering in Advanced Cancer
2012 Biobehavioral Intervention for Cancer Stress Ohio State University
2012 Non-Dual Teacher and Therapist Training and Radiant Mind - Peter Fenner, Ph.D.
2013 Meaning Centered Psychotherapy in Cancer – William Breitbart, MD
2013 Interdisciplinary Professionalism in Psycho-Oncology: Modeling Patient-Centered Collaborative Care
2015 Behaviour Change – Principles and Practice (and Behaviour Change Techniques Taxonomy)
2014 Polish Psychooncology Society
2000 American Board of Psychiatry and Neurology Certification in Psychiatry
2000 California Board of Medical Examiners
2000 New Mexico Board of Medical Examiners
About me
About me (PL):
Jestem polskim lekarzem psychoonkologiem i psychiatrą, Poznaniakiem, absolwentem Poznańskiego Uniwersytetu Medycznego, od 1993 roku mieszkającym w USA.
Na co dzień jestem dyrektorem medycznym onkologii psychospołecznej w Instytucie Onkologii im. Malcolma Todda oraz konsultantem psychiatrycznym w Long Beach Memorial Medical Center, a także psychoterapeutą prywatnej praktyce, gdzie też wykorzystuje zdrowy styl życia oraz sport jako czynniki sprzyjające zdrowieniu.
Jestem też autorem pierwszego w Polsce poradnika dla chorych na raka pt. "Zwyciężyć chorobę", który ukazał się w 1990 roku i do dzisiaj pozostaje w druku i dalej cieszy się zainteresowaniem chorych i ich rodzin oraz współautorem książki "ABC Twoich Emocji", wydanej w 2019 roku, która stała się bestsellerem.
Od 30 lat pracuję nad popularyzacją skutecznych metod radzenia sobie ze stresem i zdrowego stylu życia.
Szkoliłem się u pionierów terapii poznawczo-behawioralnych takich jak Albert Ellis, Marsha Linehan, David Burns, a także Maxie C. Maultsby, Jr i Carl Simonton (którego byłem bliskim współpracownikiem).
Prowadzę szkolenia i warsztaty dla profesjonalistów, managerów, a szczególnie chętnie uczę zwykłych ludzi, jak skutecznie sobie radzić w "niezwykłych okolicznościach".
Opinie
Client
Opinion
Rate

Patrycja

Opinion:

Bardzo polecam. Merytoryczny i sympatyczny lekarz. Konsultacja z dr Wirgą pozwoliła mi na uspokojenie chaosu wewnętrznego. Podczas sesji uzyskałam odpowiedzi na nurtujące mnie pytania.
Ask a question
If you would like to ask any question dr Mariusz Wirga, type your message and email in form below. Our specialist will answer your questions as soon as possible.
We will send a reply on your email.