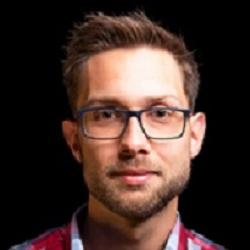 mgr Maciej Frasunkiewicz
Book consultation
Psychologist,
Child psychologist,
Adolescent Psychologist,
Career counselor,
Life Coach,
Psychologist describe

Work methods:

Systemic therapy,

Integrative therapy,

Structural therapy,

Other,

Help Areas:

ADHD,

Adoption,

Aggression,

Alcoholism,

Self-presentation,

Depression,

FOMO (fear of missing out),

Communication competence,

Communication in life,

Anxiety - neurosis,

Motivation,

Suicidal thoughts,

Shyness,

Low self-esteem,

Problems of parish,

Educational problems with children,

Violence,

Divorce,

Personal development,

Self-mutilation,

Self-realization,

Loneliness,

Stress,

Addiction,

Współuzależnienie,

Mental disorders,

Sanity,

work ways:

Pracuje z młodzieżą,

Pracuje z rodzinami,

Pracuje z dorosłymi,

Patient age:

15+

Practice:

6 lat

Languages:

Polish, English,
Price list

| | |
| --- | --- |
| - Initial visit / interview 1h | 110,00 zł |
| - Initial visit / interview 0.5h | 65,00 zł |
| - Basic visit 1h | 100,00 zł |
| - Basic visit 1.5h | 140,00 zł |
Click a free slot in the calendar to book a consultation
2022
Monday

Mon




24 jan

Tuesday

Tue




25 jan

Wednesday

Wed




26 jan

Thursday

Thu




27 jan

Friday

Fri




28 jan

Saturday

Sat




29 jan

Sunday

Sun




30 jan
There isn't any free slot in that week
Free cancellation or change of reservation 6h before the visit
Qualifications and experience
Qualifications:
Psychologia społeczna
Zarządzanie zasobami pracy
Psychologia pozytywna w edukacji i wychowaniu. Wspieranie rozwoju dzieci i młodzieży
Przygotowanie pedagogiczne
Szkoła Doktorska
School:
2012 Szkoła Wyższa Psychologii Społecznej
2013 Szkoła Główna Handlowa
2016 Uniwersytet SWPS
2017 Uniwersytet SWPS
Uniwersytet SWPS
Company city
Warszawa - mazowieckie
About me
About me (PL):
Cześć :)
Jestem psychologiem społecznym, absolwentem i obecnie doktorantem Uniwersytetu SWPS. Naukowo interesuję się zachowaniami społecznymi ludzi oraz wykorzystywaniem nowych technologii (gier wideo, smartfonów, aplikacji itp.) w edukacji i wychowaniu człowieka. W codziennej pracy zajmuję się relacjami rówieśniczymi, budowaniem szczęścia, poczucia pewności siebie, wychowaniem pozytywnym, a także relacjami i tworzeniem więzi pomiędzy członkami rodzin. Posiadam kilkuletnie doświadczenie w pracy psychologa młodzieży, prowadzę zajęcia indywidualne i grupowe, poradnictwo, wykłady oraz warsztaty psychoedukacyjne.
Doświadczenie zawodowe zdobywałem również w strukturach organizacyjnych związanych z zarządzaniem zasobami ludzkimi, opiekując się wielowymiarowo kwestiami dotyczącymi HR, w tym doradztwem zawodowym. Regularnie występuję w roli eksperta w programach telewizyjnych, radiowych i w prasie w zakresie związanym z psychologią.
Lubię pracować w nurcie psychologii pozytywnej, mając na uwadze przede wszystkim zasoby posiadane przez Klienta. Pracuję z młodzieżą (10+), młodymi dorosłymi i rodzinami.
Ws. ewentualnych terminów proszę o bezpośredni kontakt, mój kalendarz zmienia się dynamicznie i nie uzupełniam dyspozycyjności w serwisie.
Ask a question
If you would like to ask any question mgr Maciej Frasunkiewicz, type your message and email in form below. Our specialist will answer your questions as soon as possible.
We will send a reply on your email.