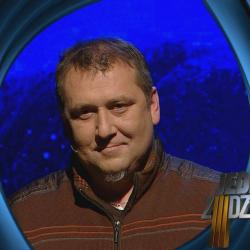 mgr Grzegorz Michał Mueller
Book consultation
Psychologist describe

Work methods:

Cognitive-behavioral therapy,

Addiction therapy,

Cognitive therapy,

Behavioral therapy,

Other,

Help Areas:

ADHD,

Aggression,

Alcoholism,

Affective disorder,

Alcoholic disease,

ACoA Syndrom,

Depression,

Adolescence,

Anxiety - neurosis,

Suicidal thoughts,

Low self-esteem,

Personality,

Workaholism,

Educational problems with children,

Problems with memory,

Psychosis,

Self-mutilation,

Self-realization,

Loneliness,

Schizophrenia,

Decrease in performance and immunity,

Stress,

Addiction,

Nicotine addiction,

Mental disorders,

Sleep disturbance,

Sanity,

Post-traumatic stress disorder,

work ways:

Pracuje z młodzieżą,

Pracuje z dorosłymi,

Pracuje z dziećmi,

Patient age:

50+

Practice:

23 lat

Languages:

Polish,
Price list

| | |
| --- | --- |
| - Initial visit / interview 1h | 100,00 zł |
Click a free slot in the calendar to book a consultation
2022
Monday

Mon




24 jan

Tuesday

Tue




25 jan

Wednesday

Wed




26 jan

Thursday

Thu




27 jan

Friday

Fri




28 jan

Saturday

Sat




29 jan

Sunday

Sun




30 jan
There isn't any free slot in that week
Free cancellation or change of reservation 30 min. before the visit
Qualifications and experience
School:
1999 Instytut Psychologii Uniwersytet Jagielloński
Company city
Brenna - śląskie
About me
About me (PL):
Po próbie podjęcia badań na froncie nauki zostałem mężem i ojcem i kiedy koledzy z seminarium doktoranckiego zostawali profesorami UJ ja "roztrwaniałem" wysokiej jakości wiedzę pomagając ludziom. Moje ówczesne usiłowania dołączenia do grona psychologów klinicznych Zjednoczonego Królestwa oznaczały zdobycie doświadczeń z wszystkimi grupami wiekowymi i wszystkimi rodzajami zaburzeń. Miałem pacjentów w wieku od lat 3 do 103. Pracowałem w trybie indywidualnym i grupowym. Funkcjonowałem instytucjonalnie w obszarze resortów oświaty, służby zdrowia, pomocy społecznej, pracy, spraw wewnętrznych. Choć nie chciałem, to musiałem stać się znany ze swojej skromności w kraju i za granicą...
Obecnie staram się ograniczać do problemów zwanych zwykle depresją z uwzględnieniem szerokiego spektrum czynników wspomagających i przeszkadzających w zdrowieniu. Zwykle pracuję w trybie Poznawczo-Behawioralnym, czasami przechodzę w Schemat i stale posługuję się Dialogiem Motywującym. Mimo wysokiego poziomu testosteronu i chronicznej dyrektywności wliczam w relacje ze zdrowiejącymi osobami wakacje, L4, nadzwyczajne złagodzenia warunków odbywania kary etc. I choć zasadniczo twierdzę, ze cudów nie ma, to jak się zdarzają, nie mam nic przeciwko.
Ask a question
If you would like to ask any question mgr Grzegorz Michał Mueller, type your message and email in form below. Our specialist will answer your questions as soon as possible.
We will send a reply on your email.