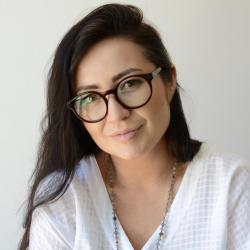 mgr Edyta Zawodna
Book consultation
Psychologist,
Psychotherapist,
Mediator,
Business psychologist,
for McD,
Psychologist describe

Work methods:

Cognitive-behavioral therapy,

Cognitive therapy,

Behavioral therapy,

Terapia par,

Help Areas:

Aggression,

Alcoholism,

Anorexia,

Self-presentation,

Insomnia,

Borderline personality disorder,

Bulimia,

Affective disorder,

Alcoholic disease,

ACoA Syndrom,

Depression,

Phobias,

Anorexia nervous,

Communication competence,

Communication in life,

Anxiety - neurosis,

Mania,

Motivation,

Suicidal thoughts,

Obsessions,

Underweight,

Shyness,

Low self-esteem,

Personality,

Problems of parish,

Violence,

Psychosis,

Divorce,

Personal development,

Self-mutilation,

Self-realization,

Loneliness,

Schizophrenia,

Strata bliskiej osoby,

Stress,

Transsexualism,

Addiction,

Współuzależnienie,

Burnout,

Eating disorders,

Mental disorders,

Sleep disturbance,

Compulsive buying disorder,

Mourning,

Betrayal,

Sanity,

Panic syndrome,

Post-traumatic stress disorder,

Change,

work ways:

Pracuje z młodzieżą,

Pracuje z dorosłymi,

Pracuje z parami,

Patient age:

15+

Practice:

12 lat

Languages:

Polish,
Price list

| | |
| --- | --- |
| - Chat consultation 50min | 50,00 zł |
| - Consultation for parish 50min | 320,00 zł |
| - Basic visit 50min | 220,00 zł |
| - Wizyta w niedzielę i święta (wideo) 50min | 250,00 zł |
| - Initial visit / interview 50min | 220,00 zł |
Click a free slot in the calendar to book a consultation
2022
Monday

Mon




24 jan

Tuesday

Tue




25 jan

Wednesday

Wed




26 jan

Thursday

Thu




27 jan

Friday

Fri




28 jan

Saturday

Sat




29 jan

Sunday

Sun




30 jan
There isn't any free slot in that week
Free cancellation or change of reservation 24h before the visit
Qualifications and experience
Qualifications:
Magister Psychologii
Psychoterapeuta Poznawczo - Behawioralny
Mediator rodzin i związków
School:
2010 Uniwersytet SWPS w Warszawie
2016 SZKOŁA PSYCHOTERAPII POZNAWCZO-BEHAWIORALNEJ UNIWERSYTETU SWPS
2017 Uniwersytet SWPS we Wrocławiu
Company city
Wrocław - dolnośląskie
About me
About me (PL):
Nazywam się Edyta Zawodna.
Jestem Psychologiem (Uniwersytet SWPS w Warszawie na kierunku Psychologia), Psychoterapeutką Poznawczo - Behawioralną (studia podyplomowe Szkoła Psychoterapii Poznawczo-Behawioralnej Uniwersytetu SWPS), a także Mediatorką związków (1- roczne Studia Podyplomowe i Szkoleniowe Uniwersytetu SWPS "Mediator rodzinny i małżeński"). Jestem założycielką Instytutu Zdrowia Psychicznego me4health, autorką technologicznego projektu badawczo - naukowego Mission:me.
Posiadam 15 lat doświadczenia zawodowego, które nabywałam pracując w Instytucie Zdrowia Psychicznego me4health.pl, współpracując z psychologicznymi platformami internetowymi związanymi z psychoterapią osób dorosłych, Dolnośląskim Centrum Zdrowia Psychicznego, Integrative Medical Center, a także pracując w dużych przedsiębiorstwach pełniąc obowiązki na stanowiskach menedżerskich, 8 lat na stanowisku Dyrektora ds. rozwoju (biznesu, sprzedaży).
Odbyłam szereg kursów i szkoleń m.in. z zakresu: diagnozy osobowości, mindfulness terapii poznawczej opartej na uważności, a także terapii trzeciej fali.
Łączę i rozwijam chęć niesienia pomocy w pracy indywidualnej z klientami, ale także w szeroko pojętym biznesie.
☛ Jestem współautorką projektu badawczo - rozwojowego opracowywanego dla biznesu, a także służby zdrowia. Rozwijam terapeutyczny program "ME" oparty na dorobku badań z zakresu psychoterapii poznawczo - behawioralnej (cognitive–behavioral therapy – CBT)) i nurtu trzeciej fali, którego celem jest zapobieganie chorobom psychicznym, praca nad poprawą kondycji psychicznej i zdrowia psychicznego, a także dobrostanu osobistego (wellbeing).
☛ Prowadzę inicjatywę pomocy dla kobiet pokrzywdzonych przez partnerów o osobowości ze spektrum antyspołecznego zaburzenia (psychopata)
☛ Zdrowie psychiczne:
• Lęki, napady paniki, depresja, stres, choroba afektywna dwubiegunowa
• kryzys emocjonalny, niskie poczucie własnej wartości
• Zaburzenia snu, odżywiania
• Fobia, natręctwa, zburzenia obsesyjno- kompulsywne, uogólnione zaburzenie lękowe
• Trauma, trudności życiowe, strata
• Treningi mindfulness, relaksacja, wizualizacje
☛ Usługi dla przedsiębiorstw i korporacji:
#healthcare #wellbeing #wypaleniezawodowe #rotacja #systemybenefitow #hr
Ask a question
If you would like to ask any question mgr Edyta Zawodna, type your message and email in form below. Our specialist will answer your questions as soon as possible.
We will send a reply on your email.