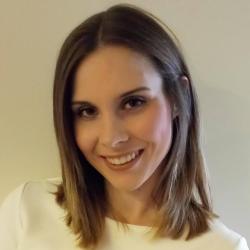 mgr Adrianna Szwarc
Book consultation
Psychologist,
Psychotherapist,
Business psychologist,
Adolescent Psychologist,
Psychodietician,
Career counselor,
Trainer,
Psychologist describe

Work methods:

Cognitive-behavioral therapy,

Cognitive therapy,

Behavioral therapy,

Other,

Help Areas:

Aggression,

Anorexia,

Self-presentation,

Insomnia,

Borderline personality disorder,

Bulimia,

Affective disorder,

Depression,

Phobias,

FOMO (fear of missing out),

Hypochondria,

Anorexia nervous,

Communication competence,

Business communication,

Communication in life,

Anxiety - neurosis,

Mania,

Motivation,

Suicidal thoughts,

Overweight and obesity,

Obsessions,

Underweight,

Shyness,

Low self-esteem,

Personality,

Workaholism,

Problems of parish,

Problems with memory,

Violence,

Leadership,

Psychosis,

Divorce,

Employer Branding,

Personal development,

Staff development,

Self-mutilation,

Self-realization,

Loneliness,

Schizophrenia,

Decrease in performance and immunity,

Loss of a loved one ,

Stress,

Trauma,

Profile brand,

Burnout,

Bipolar affective disorder,

Emotional disorders,

Anxiety disorders,

Obsessive-compulsive disorder,

Eating disorders,

Personality disorders,

Mental disorders,

Sleep disturbance,

Behavioural disorders,

Compulsive buying disorder,

Career management,

Voracity,

Mourning,

Betrayal,

Sanity,

Panic syndrome,

Post-traumatic stress disorder,

Change,

work ways:

Works with youth,

Works with adults,

Works with couples,

Works with women,

Works with men,

Patient age:

15+

Practice:

8 years

Languages:

Polish, English,
Price list

| | |
| --- | --- |
| - Initial visit / interview 50min | 140,00 zł |
| - Video visit (sessions ones a week) 50min | 140,00 zł |
| - Chat consultation 50min | 140,00 zł |
| - Coaching Kariery 50min | 150,00 zł |
| - Business coaching (wideo) 50min | 150,00 zł |
Click a free slot in the calendar to book a consultation
2022
Monday

Mon




16 may

Tuesday

Tue




17 may

Wednesday

Wed




18 may

Thursday

Thu




19 may

Friday

Fri




20 may

Saturday

Sat




21 may

Sunday

Sun




22 may
There isn't any free slot in that week
Free cancellation or change of reservation 24h before the visit
Qualifications and experience
Qualifications:
Psychologia, mgr
Szkoła Psychoterapii Poznawczo-Behawioralnej
Psychodietetyk
Diet Coach
Nutrition Advisor
Trener Personalny
Trener Medyczny (Psychologia)
TOUR de ACT – DOOKOŁA HEKSAFLEKSU
Dialog motywujący
Racjonalna Terapia Zachowania
Terapia Dialektyczno-Behawioralna
Terapia Schematów
Warsztat Psychologa Klinicznego
Zasady Pisania Opinii Psychologicznych
Dietoterapia w różnych jednostkach chorobowych
Modelowanie kobiecej sylwetki
Kształtowanie kobiecej sylwetki
Programowanie i planowanie treningu
Zarządzanie zasobami ludzkimi
Anoreksja i bulimia. Terapia poznawczo-behawioralna zaburzeń odżywiania
School:
2014 Uniwersytet Jagielloński
2025 Akademia Motywacji i Edukacji
2019 Instytut Dietetyki i Promocji Zdrowia
2020 Dietetycznie Poprawni
2020 Profi Fitness School
2019 Profi Fitness School
2021 REPS Polska
2021 Poza Schematami
2021 CPI
2020 CPI
2020 Dolnośląskie Centrum Psychoterapii
2020 Dolnośląskie Centrum Psychoterapii
2020 Akademia Psyche
2020 Akademia Psyche
2020 Mauricz Training Center
2020 Mauricz Training Center
2020 CSS
2019 Profi Fitness School
2020 Krakowska Szkoła Biznesu UEK
2021 Poza Schematami
Company city
Kraków/cała Polska-online
About me
About me (PL):
Jestem psychologiem, psychoterapeutą poznawczo-behawioralnym w trakcie 4-letniego akredytowanego szkolenia, członkiem Polskiego Towarzystwa Terapii Poznawczej i Behawioralnej, terapeutą Racjonalnej Terapii Zachowania.
Jestem również psychodietetykiem, certyfikowanym doradcą żywieniowym, medycznym trenerem personalnym (członek REPS Polska; EQF5), a także specjalistą zarządzania zasobami ludzkimi.
Moje doświadczenie zawodowe obejmuje prace i staże zawodowe w oddziałach psychiatrycznych, szpitalach ogólnych, interwencji kryzysowej, domach pomocy, a także w działach personalnych czy centrach fitness.
Bardzo zależy mi aby moja pomoc była możliwie najbardziej efektywna, zindywidualizowana i dopasowana do konkretnej osoby gdyż każdy z nas jest inny i ma różne preferencje i potrzeby. Dlatego oprócz technik poznawczo-behawioralnych pracuję również w oparciu o nurty trzeciej fali (m.in. DBT, ACT, Terapia Schematów) i dialog motywujący.
Pracuję głównie z osobami dorosłymi i młodzieżą. Prowadzę psychoterapię, konsultacje psychologiczne, psychodietetyczne i zawodowe, a także psychoedukację i szkolenia o tematyce psychologicznej i HR.
Oczywiście swoją psychoterapeutyczną pracę poddaję również regularnej superwizji. Oprócz tego nieustannie poszerzam swoją wiedzę i uczestniczę w rozmaitych kursach i szkoleniach.
Wszystkie nasze spotkania odbywają się w atmosferze bezwarunkowej akceptacji. Pamiętaj, że razem naprawdę możemy więcej!
Opinie
Client
Opinion
Rate

Karol Górski

Opinion:

Cudownie mi się pracuje z Panią Adrianną. Czuję się zrozumiany i doceniam otrzymywane przez nią rady.
Ask a question
If you would like to ask any question mgr Adrianna Szwarc, type your message and email in form below. Our specialist will answer your questions as soon as possible.
We will send a reply on your email.